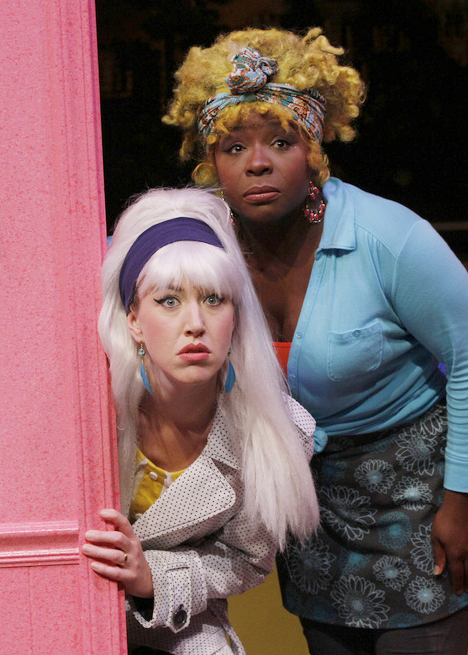 "Intiman fest opens with a hungry farce, Italian-style" We Won't Pay! We Won't Pay! is "a boisterous comedy and a political broadside."

"If the festival's subsequent productions maintain this level of wit and workmanship, 2013 will be a memorable year for the evolving Intiman brand."

"Belly Laughs Aplenty in We Won't Pay! We Won't Pay!" … "a game cast who put the shtick into the slapstick proceedings with finesse and fervor."

"High-octane comedy" starring "Adam Standley, who plays multiple police officers and an undertaker, all with delightfully precise and minute tics…Acting with one's eyebrows is generally discouraged, but in this case it's masterful."

"Director Jane Nichols is a clowning expert, and she's devised some dandy lazzi (comedic shtick) for her game cast."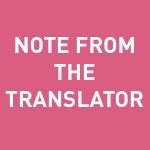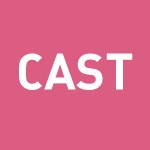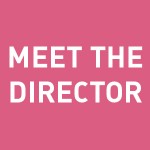 [alpine-phototile-for-flickr src="set" uid="79702089@N06″ sid="72157634830304715″ imgl="fancybox" style="wall" row="5″ size="100″ num="13″ highlight="1″ align="left" max="100″]
Directed by Dario Fo, Translated by Ron Jenkins
Run Time: 130
Rating: PG
With the price of groceries on the rise, what's a gal to do? Spontaneously protest by stuffing food down her shirt and pretend to be pregnant of course! This side-splitting Dario Fo farce is a playful romp full of heart and high jinx, ultimately illuminating the buoyancy and resilience of the human spirit as it comes up against everyday life struggles. Directed by the queen of clowning, Jane Nichols, We Won't Pay! We Won't Pay! will unite audiences in laughter and remind us all of our common humanity.
"Laughter does not please the mighty!"
—Dario Fo
Jane Nichols
Directing: Founder/Artistic Director of Crosswalk Theatre in Boston. Original productions— Firework; Baby and the Bear; Cords; House That Oliver Built. Harvard University—Les Liaisons Dangereux; Feed the Monkey; Noises Off; A Midsummer Night's Dream. Shakespeare & Co schools program—The Tempest; King Lear; Julius Caesar; A Midsummer Nights Dream. Logic Limited, Ltd. (NYC company of former acting students )—Desdemona's Dream; Schaden, Freude, and You: A 3 Clown Seminar; TiVO la Resistance; New Shorts; A Night at the Trojan Wall: a Clown version of the Iliad. Cirque du Soleil—development of cabaret Your New Best Friends. Washington Ensemble Theatre—Tall Skinny Cruel Cruel Boys. Teaching: Yale School of Drama; the Juilliard School; Harvard University; ART; ACT; Brown University; the Actors Center in NYC; Stella Adler Conservatory; Emerson College; Shakespeare & Co; University of Washington.
Dario Fo

Dario Fo, Italian avant-garde playwright, manager-director, and actor-mime, was born on March 24, 1926 in San Giano, Italy. With an illustrious career in performance, Fo won the 1997 Nobel Prize for Literature and became one of the 20th century's most influential comedic actors. Fo's first theatrical experience was collaborating on satirical revues for small cabarets and theaters. He and his late wife, the actress Franca Rame, founded the Campagnia Dario Fo–Franca Rame in 1959, and their humorous sketches on the television show "Canzonissima" soon made them popular public personalities. They gradually developed an agitprop theatre of politics, often blasphemous and scatological, but rooted in the tradition of commedia dell'arte and blended with what Fo called "unofficial leftism." In 1968 Fo and Rame founded another acting group, Nuova Scena, with ties to the Italian Communist Party, and in 1970 they started the Collettivo Teatrale La Comune and began to tour factories, parks, and gymnasiums. Fo wrote about 70 plays, coauthoring some of them with Rame. Among his most popular plays are Morte accidentale di un anarchico (1974; Accidental Death of an Anarchist) and Non si paga, non si paga! (1974; We Won't Pay! We Won't Pay!). As a performer, Fo is best known for his solo tour de force Mistero Buffo (1973; "Comic Mystery"), based on medieval mystery plays but so topical that the shows changed with each audience. His receipt of the 1997 Nobel Prize in Literature marked the "international acknowledgment of Fo as a major figure in twentieth-century world theatre". The Swedish Academy praised Fo as a writer "who emulates the jesters of the Middle Ages in scourging authority and upholding the dignity of the downtrodden". He currently owns and operates a theatre company in Milan, where he currently resides.