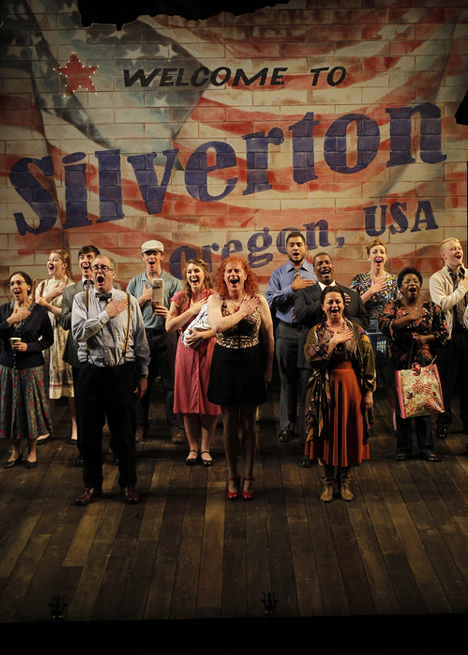 "In director Andrew Russell's vivaciously clever staging, "Stu for Silverton" has more in common with "Our Town" and "The Music Man" than with "La Cage Aux Folles." It's a fond tribute to small-town Americana at its best, and to the kind of tolerance ordinary citizens can rise to."

"Anders manages a beautiful vulnerability mixed with unswerving dignity and nails the role. And the always amazing Kotula belts out her numbers to the rafters and keeps the show's hilarity and heart alive. And both completely inhabit and disappear into their roles. These are two performances not to miss."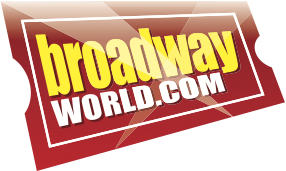 "Watching Rasmussen's thrill of sudden self-awareness also inspires a little envy: Why can't everyone have a similarly crystallizing moment when the meaning of our lives is revealed to us in song and dance?"

"You don't often see a musical comedy in which a transgender man and the woman he fancies sing about their mutual attraction — and agree the man shouldn't have a sex-change operation. That may be a first in "Stu for Silverton," the genially groundbreaking, appealing new show introduced by Intiman Theatre in its current summer festival."

A New Musical
Directed by Andrew Russell, Book by Peter Duchan, Music and Lyrics by Breedlove
Run Time: 125 minutes with a 15 minute intermission
Rating: PG
Once upon a time, not too long ago, a new American folk hero was born in the small town of Silverton, Oregon. A lifelong resident of Silverton, Stu Rasmussen was launched into the spotlight when he became America's first openly transgender Mayor in 2008. Struggling to overcome the weight of adversity, Stu found uncompromising support and love in the most unlikely of places. Based on true-life events, with music and lyrics by Brooklyn-based songwriter Breedlove and book by acclaimed playwright Peter Duchan, this new musical blends Our Town with The Rocky Horror Picture Show and tells a surprising story full of heart and hope in humanity. Stu's story is one of not compromising, being entirely yourself, and believing in the power of change – in cities big and small.
"This country has a long and proud history of electing boobs to public office!"
More Information on Stu's Story
Listen to the story that inspired the musical:
An interview with Stu Rassmussen on KUOW:
Andrew Russell
Andrew Russell has directed productions and workshops for Intiman where he first started as Associate Producer in 2009. Other directing credits in Seattle include ACT, Washington Ensemble Theatre, Cornish College of the Arts, Icicle Creek Theatre Festival, One Coast Collaboration, among others. In NYC he has directed productions, workshops and readings with Lincoln Center, The Public Theatre, Ensemble Studio Theatre, Subjective Theatre Company, The Gallery Players, Downtown Urban Theatre Festival, Cherry Lane Studio Theatre, Columbia University and New York University. BFA Carnegie Mellon.

Peter Duchan
Peter Duchan playwright wrote the book of the musical Dogfight, which premiered at Second Stage Theatre in 2012 (directed by Joe Mantello, choreographed by Christopher Gattelli). Dogfight won the 2013 Lucille Lortel Award for Outstanding Musical and was nominated for 5 Outer Critics Circle Awards, including Outstanding New Off-Broadway Musical and Outstanding Book of a Musical. Additionally, Dogfight earned Peter and collaborators Benj Pasek & Justin Paul the 2011 Richard Rodgers Award from the American Academy of Arts & Letters. Peter co-wrote the screenplay for Breaking Upwards, released by IFC Films in 2010, as well as the short film Unlocked (official selection, Tribeca Film Festival). His play Lavender Scare was presented as part of the Geva Theatre's 2011 Plays-in-Progress series. He is currently writing a new musical with singersongwriter Ben Lee.

Breedlove
Music and Lyrics Stu for Silverton is one of the most distinctive singer-songwriters in New York's downtown performance scene; he has toured several times with Semi Precious Weapons and his collaborators include Bootsy Collins, Lady Starlight, Darian Darling, and Lady Gaga (with whom he recently toured, serving as Chief Ambassador of her Born This Way Foundation). Currently in the studio recording his first album with mega-producer Chew Fu (Gaga, Rihanna), his first singles "I Never Had", "I Love New York", and "New York City Rooftop" are currently available on iTunes. Born and raised in San Francisco, he is a graduate of Marymount Manhattan College.