"Still soars… Still wondrous." – SEATTLE TIMES
 "A masterwork… with a sublime cast." -BROADWAY WORLD
"Absolutely unforgettable… You need to get tickets."
-THE STRANGER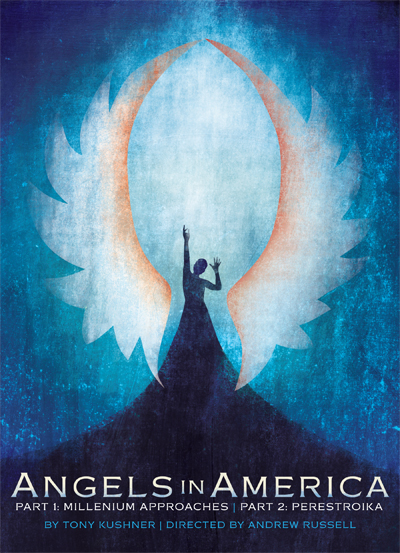 ANGELS IN AMERICA
Aug 12 – Sept 21
Cornish Playhouse at Seattle Center

(formerly Intiman Playhouse)
THE ANGELS PROJECT culminates with "Angels in America," Tony Kushner's groundbreaking two-play masterpiece, and one of the most honored American plays in history.
Subtitled "A Gay Fantasia on National Themes," this award-winning two-part epic spans the Reagan-Bush eras and spirals around the AIDS crisis in 1980s New York, weaving the lives of fictional and historical characters into a feverish web of social, political and sexual revelations.
"Angels in America"  was awarded two Tony Awards for Best Play and the Pulitzer Prize for Drama. It was made into an Emmy Award-winning HBO film directed by Mike Nichols.


PRESENTING SPONSOR

"A vast, miraculous play… provocative, witty and deeply upsetting… a searching and radical rethinking of American political drama." – FRANK RICH, NEW YORK TIMES
"Landmark works of theater… significant meditations on gay life, politics, and religion in America." -NEW YORK TIMES ARTSBEAT
"Both a landscape of loss and a map of the paths of denial, fury, humor, and mourning that homo sapiens use to travel beyond sorrow." -THE NEW YORKER