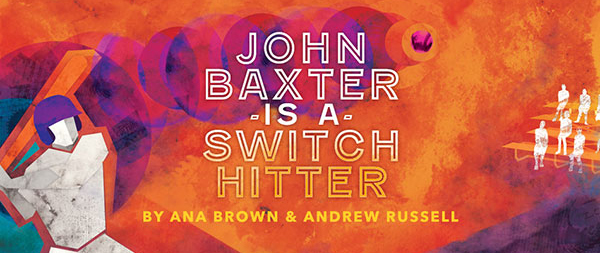 August 18 – September 27 | The Cornish Playhouse at Seattle Center
A League of Their Own meets The Crucible in this big, new comedy
inspired by a true Seattle story
When beloved gay softball league favorites the Seattle Fireflies go up against the champion San Francisco Hornets, an all-American pastime becomes an impromptu inquisition as one team halts the game to accuse their opponent of having too many "straight ringers" on their roster.
Veteran Seattle director Rosa Joshi helms this big, new comedy in the tradition of Intiman hit plays Miracle! and Stu for Silverton – featuring a big, talented cast of 18 local actors including festival veterans Adam Standley and Charles Leggett, and other well-known Seattle artists like Reginald André Jackson and Chris Ensweiler.
Running time for John Baxter is a Switch Hitter is approximately 2 hours, including one intermission.

$20 tickets available for many patrons!