2017 Productions | 

Dragon Lady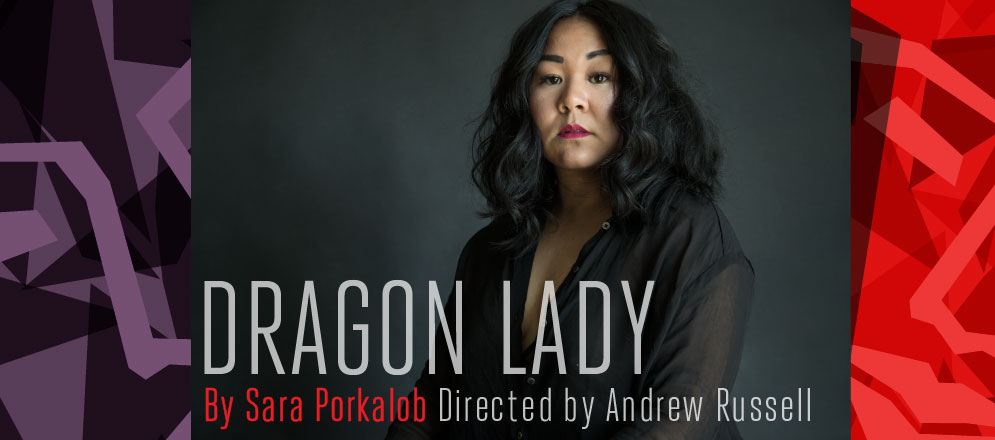 DRAGON LADY by Sara Porkalob
Directed by Andrew Russell 
60 YEARS. 3 GENERATIONS. 1 FILIPINO GANGSTER FAMILY. Intiman Co-curator Sara Porkalob will portray multiple family members from three generations in this hysterical, moving and new musical about what it means to be brown, poor and newly American. This fearless new musical features a live band, an intimate theatre setting, and a plot that includes gangsters, murders and more. DRAGON LADY is a timely musical that explores what it means to come to America.
Intiman Producing Artistic Director Andrew Russell returns to direct after Intiman's 2014 production of ANGELS IN AMERICA.
What people are saying about Sara:
"Porkalob's bone-deep understanding of the different narrative strategies that people of different ages use when they tell stories is particularly impressive." — The Stranger on THE DRAGON LADY.
"As a performer, Porkalob has the uncanny ability to shift almost seamlessly, not only between characters but between moods."
— Seattle Weekly
"It's variously hilarious and moving, through all the glitz favors the comedy. That Porkalob had the ability to re-conceptualize a show to this degree speaks to the size of her creative mind and the tenacity of her spirit as a theater-maker."
— The Stranger
"Porkalob has a great voice, and she does a fabulous job singing both funny parodies of classic songs, and original pieces."
— Broadway World