Andrew Russell for City Arts Magazine, July Issue 2012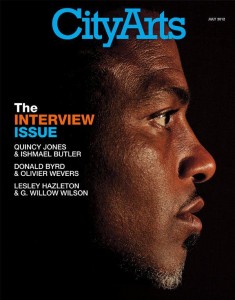 June 12, 2012: I don't always love going to the theatre. My mind is too busy, too fast, and unless I'm completely beguiled by the majesty in front of me, I'm wondering how I can escape without causing too much of a stir. But I love to make theatre. To bring to life the unexplained. It's like being high, like the peak of physical endurance, as if my brain has unraveled, produced fingers and is physically and mentally molding something of significance.
Two and a half years ago I moved to Seattle to be the associate producer at the Intiman Theatre. Within a year the theatre closed and I was scraping by on unemployment.
Then last summer I pitched an idea for bringing the Intiman back to life. I wanted a collective, an army of masters—people I admired, who were angry and hungry for more, the disgruntled, the mischievous, the anxious and the energetic, a motley group of middle children. From them would come the material for an annual summer theatre festival, performed by a repertory company of actors.
The nascent idea that seemed sensible last year is about to stand and march itself right into the theatre. And I'm terrified. […]