INTIMAN THEATRE ANNOUNCES 2016 FESTIVAL LINEUP
Intiman Theatre celebrates great American plays by Black women through a festival driven
by the community. Festival passes go on sale soon.

SEATTLE (March 1, 2016) — Throughout Seattle, people are having a growing conversation about how we see ourselves and our neighbors. With this dialogue comes a demand for bold, diverse stories. In response to this need, Intiman Theatre is proud to present a festival dedicated to great American plays by Black women that create community and deepen understanding.
To create community-engaged professional theatre, Intiman Theatre is producing the 2016 Festival in partnership with area organizations and co-curator Valerie Curtis-Newton.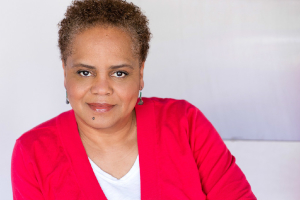 "Intiman is one of my artistic homes so doing this work with them is a special joy. Together, we are going to create a moment worthy of national attention. One that says these writers are valued – even in the 5th whitest city in the country. That says 'Look at how rich the fabric of our community is. Look at how we embrace the challenge of bridging our differences. Look at how we are willing to face the fear around confronting the issue of race.' We believe that the stories these writers tell are important for everyone to hear. And we are just brave enough and just crazy enough to take the leap," Curtis-Newton said.
From May 24 – October 2, Intiman Theatre and partner organizations will make it possible for the community to experience almost 20 plays by Black women through professional productions, training programs, readings and workshops. Performances will feature local artists, actors and directors.
Intiman's goal to engage and empower the community starts well before the curtain rises. This year the organization launched its first online, community-driven fundraising campaign to help fund the season and give its supporters a stronger voice. In two weeks Intiman raised over $75,000 from over 500 donors in support of this mission-driven festival.
"In our 5th year we've really hit our stride and understand how we can serve the city of Seattle. I cannot believe we have been doing this for half a decade, but time flies when you are having fun and making good work," said Andrew Russell, Intiman's Producing Artistic Director.  
The 2016 Intiman Theatre Festival will feature three major productions:

STICK FLY by Lydia R. Diamond | MAY 24 – JUNE 19 | Langston Hughes Performing Arts Institute
A play about secrets, family tensions, race and privilege, Stick Fly appeared on Broadway in 2012 and the Wall Street Journal called the play "A must see, fascinating, arrestingly fresh." The play invites the audience to peer into the vacation home and life of an affluent African-American family as two brothers introduce their girlfriends to their parents for the first time. The production will be performed at Langston Hughes Performing Arts Institute and in partnership with the Office of Arts & Culture, and directed by University of Washington graduate and former Langston Hughes creative Justin Emeka. ​

Intiman Theatre Emerging Artist Program | JUNE 27 – AUGUST 12 | Location TBA
In its second year, Intiman Theatre will produce the Emerging Artist Program (IEAP), a free program that brings 30 up-and-coming local artists together during the summer for free professional training and development that prepares them to work professionally in the region. In 2015 the cohort was 71 percent people of color and 50 percent female-identified. The program will culminate in a showcase on August 5-7 featuring the work of Adrienne Kennedy. The program, Meet Adrienne Kennedy, will feature three short plays and Producing Artistic Director Andrew Russell will work closely as Directing Mentor to at least three directors who will lead these productions. Intiman Theatre is proud to again have Seattle Center as a partner as we produce this growing program. Applications and other details on the 2016 program are on Intiman's website here.
WEDDING BAND: A LOVE/HATE STORY IN BLACK AND WHITE by Alice Childress | SEPTEMBER 6 – OCTOBER 2 | The Floyd and Delores Jones Playhouse at The University of Washington
A production of Wedding Band: A Love Hate Story In Black and White by celebrated African-American playwright Alice Childress will be produced with community partner University of Washington as the final major production of the summer. Set in 1918 Wedding Band is the story of lovers (Julia, a black seamstress, and Herman, a white baker) who want to marry in the Jim Crow South. The play poses the question: Can we be strong enough to tell the truth to each other and still love? The play will be produced at The Floyd and Delores Jones Playhouse at the University of Washington and directed by co-curator Valerie Curtis-Newton.
This year Curtis-Newton will direct two of Childress' major plays within a few months of each other, starting with Trouble in Mind at The Guthrie Theatre in Minneapolis and ending with Wedding Band in Seattle. In 2013 Intiman Theatre produced Valerie Curtis-Newton's production of Trouble in Mind which had one reviewer weeping through the curtain call: "It's the kind of experience that reminds why theatre is necessary –  to bring us face-to-face with our collective humanity."
Supporting festival events include:
The Hansberry Project presents Can You Hear Me Now? Plays by Black Women | JULY 12 -16 ​|The Floyd and Delores Jones Playhouse at The University of Washington
The Hansberry Project with support from Intiman Theatre will produce a reading series of contemporary plays by Black female authors locally and nationally. Over the course of five days these plays will be shared, accompanied by conversation:
Sunset Baby

 by Dominique Morisseau

Sojourner

by Mfonsio Udofia

Bright Half Life

by Tanya Barfield

A Lovely Malfunction

by Shontina Vernon

In Her Own Words

– a sampler of work from local writers: Kathya Alexander, Rosalind Bell, Alma Davenport, Nina Foxx and Storme Webber
The Hansberry Project presents: Untamed – Body, Hair Attitude | JULY 17-18 | The Floyd and Delores Jones Playhouse at The University of Washington – The Hansberry Project  with support from Intiman Theatre will produce a evening of short plays exploring themes of beauty, image and representation. Originally commissioned by New Black Fest of New York and curated by award-winning writer Dominique Morisseau, the featured works include:
Melanin Intervention

by Chisa Hutchinson

The Hair Play

by Cori Thomas

San Francisco Cab

by Lenelle Moïse

White-­n-Luscious

by Jocelyn Bioh

Peace Officer Privilege

by Nikkole Salter
Black Women Wisdom | September 23 – 25 | The Floyd and Delores Jones Playhouse and Glenn Hughes Penthouse Theatre at the University of Washington – The Hansberry Project with support from Intiman Theatre ​is organizing a three day gathering of working Black female writers in Seattle September 23-25. This gathering will include a private summit for the writers, and a facilitated public conversation facilitated by Valerie Curtis-Newton, 2016 Festival co-curator. The goal is to create connections among the writers and with the Seattle community. It will be a clear demonstration that Seattle is a city committed to supporting and celebrating Black women playwrights.
For more information, visit intiman.org and follow Intiman on Facebook, Twitter and YouTube.
About Valerie Curtis-Newton
Valerie Curtis-Newton: Currently Head of Acting and Directing at the University of Washington's School of Drama, Valerie is co-founder of  the Hansberry Project – an African American Theatre Lab. The Hansberry Project celebrates, presents and supports the work of black theatre artists developing/producing new work; creating community outreach opportunities and providing an artistic home for black theatre professionals. 2016 marks the 10th anniversary of the Hansberry Project as a producer.

Valerie has previously served as  an Artistic Associate at A Contemporary Theatre (ACT), the Artistic Director of Hartford Connecticut's Performing Ensemble, Inc. (1987-1993) and the Artistic Director for Seattle's Ethnic Cultural Theatre (1993-1998). Her national credits include work with Mark Taper Forum, Actors' Theatre of Louisville, Alabama Shakespeare Festival, Seattle Children's Theatre, A Contemporary Theatre, New York Theatre Workshop and Southern Repertory Theatre.
Curtis-Newton's most recent credits include three recent productions with Intiman – All My Sons (2011), Dirty Story (2012), and Trouble in Mind (2013) – as well as Brokeology (2013) for Seattle Public Theater, The Mountaintop (2014) for ArtsWest, and The Motherf*ker With The Hat (2016) for Washington Ensemble Theatre
Valerie has been active in advancing the work of artists of color serving on projects for organizations such as the WA State Arts Commission, Seattle Arts Commission, the Playwrights Center of Minneapolis, The Theatre Communications Group, National Endowment for the Arts, National Black Theatre Festival and many others.

A recipient of both the National Endowment for the Arts/Theatre Communications Group (TCG/NEA) Director Fellowship and the Stage Directors and Choreographers Foundation's (SDCF) Gielgud Directing Fellowship, Valerie holds a BA from Holy Cross College, an MFA in Directing from the University of Washington and is a member of the Society of Directors and Choreographers (SDC).

In 2014, Curtis-Newton was awarded both the Stranger Genius Award in Performance and the Crosscut Courage Award for Culture.