By Arlene Martinez
Assistant Director, Trouble in Mind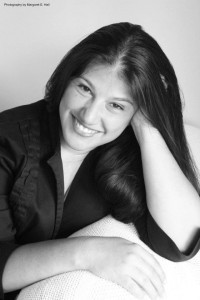 Racism is a topic that most of us think we know a little something about. Some of us might believe it to be a thing of the past, some might have experienced it first hand, some might have joined or formed organizations that fight social and racial injustice, and every now and then we might find ourselves confronting our own racial biases and prejudices.
Alice Childress wrote Trouble in Mind at a point in American history when African-Americans were first beginning to gain recognition in sports and various fields in the Arts. Perhaps at the very point where Americans began to feel like they were overcoming racism, the point when African Americans began to believe that with hard work and perseverance they would finally be given the opportunity to achieve their dreams.
Many of the first African Americans who gained notoriety in the Arts in 1950's were educated, affluent citizens. They worked for justice and equality, writing and producing work from a privileged lens that did not reflect the working class they were trying to represent.  Alice Childress was perhaps the first working-class African American to be able to tell the honest story of where she came from to a wider audience. Woven into the action of her play is the weight of what happened during the years of segregation and institutionalized racism in America and how that weight was still bearing over the perception of African Americans and their perception of the world.
I believe this play not only acts as a great reminder of the dimensions of the race struggle in America, but it also carries the realization of how little has actually changed since it was written. Not producing this play would be yet another occurrence of the silencing of those who have experienced the struggle most deeply.  It would mean – once again- prioritizing the privileged point of view, which in turn, would perpetuate the very issues that this play is about.