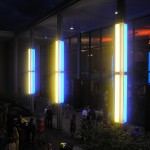 10.   Thanks to summer in Seattle, when you start your party in the courtyard the sun may still be setting.
9.     See this year's stellar acting company sing and dance onstage, and then meet them face to face as they join the party.
8.     Catered food will make this the ultimate date night – impress him/her with a show and a meal!
7.     Be the first to see each of these provoking and entertaining productions before the rest of Seattle is clamoring to get a ticket.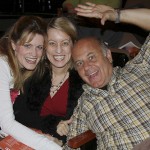 6.     Free champagne. Free beer. Maybe that's enough?
5.     The who's who of Seattle's arts and cultural scene will be there, why shouldn't you?
4.     Squeeze in to get your photo taken in the photo-booth…with someone you brought to the show, or someone you didn't. Smile!
3.     Directors, designers, the hard working crew, all the interns, board members, and the leadership of the theatre will be there – get the chance to ask the questions you have and get the insider gossip straight from the source.
2.     Over 100 people have been planning for these productions for over a year – trust us, they are gonna be good.
1.     Theatre is one-time-only event, and each show only runs once with one opening night. So truly, this is a once in a lifetime opportunity. Let's make some memories.