Today we open our doors for the reading of "8".  It's our first public event since moving ahead with this year's festival and we thank the community again for making it all possible. Intiman Theatre has a deep tradition of shining a light on important social issues and tonight's reading embodies that spirit as Washington State continues to debate the issue of marriage equality. To spark dialogue and debate, we asked an actor, a human rights activist, and a writer and media figure to share their stories and opinions on the issue.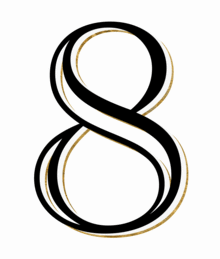 Jon Lutyens, actor
My father is not "on our side" on the issue of marriage equality.  He's a very well-meaning Catholic man, retired from the military, who often gets pulled toward the political right very deftly by media pundits.  I have discussed the issue at length with him, trying to keep emotion at bay and sticking to rational reasoning (and sometimes failing).  I explained that marriage to me is much more about dedication, partnership, and love than physical sexuality.  We talked about his experience in the 1960's, being the only one at his Texas college who would agree to share a room with an African-American student.  I told him the heartbreaking story of Janice Langbehn and Lisa Pond, asking what he would do if he were told that my mom was in the next room with very little time left, and the hospital told him that he couldn't be with her. His answer was the very straightforward and valiant: "They would probably have to shoot me.
Even after all of that, he maintained that marriage shouldn't include same-sex couples.  But the truest thing I know about him is that he is a good man who loves his children above all else.  After a few weeks of discussion, I finally said, "It is important to me that you come to this reading."  He agreed to come.  It is also important to me that we don't put our work into "preaching to the choir", especially this election cycle in our state.  It is easy to fill a theatre in Seattle with people who agree with marriage equality, but would that actually be helping anyone's mind open up to hearing the stories of these brave couples who put the most intimate relationships in their lives on trial?  I need to know that at least one person might look at the issue differently after the evening was through.
Rod Hearne, Equal Rights Washington
Washington is well ahead of most states when it comes to other social-justice issues relating to lesbian, gay, bisexual, and transgender (LGBT) people. And now, with Governor Gregoire's signature, Washington is on the verge of becoming the seventh state to recognize marriages for same-sex couples.
Progress toward social-justice for LGBT people in the last few years has come from efforts to encourage people to tell their stories about their lives, their love, and their aspirations to their friends, family, coworkers and neighbors. Polls show that the greatest determinant of positive change in attitudes toward same-sex marriage comes from people having direct discussions with each other about why marriage matters to them personally. At its core, telling our stories has been our campaign for change. It's been facilitated by the rise of communications through the internet, through blogs, YouTube, and Facebook.
If marriage equality passes a public vote in November it will be because of relentless storytelling about the lives of LGBT people and their families, about why marriage matters to them personally, one-to-one, over the internet, through the radio and television, and from the stage.
We are fortunate in Washington to have great leaders when it comes to telling our stories. Charlene Strong's story of personal tragedy about the loss of her wife has been a pivotal part of the conversation about recognizing the relationships of same-sex couples. Dan Savage's books and the It Gets Better Project have had a huge impact in helping gays, lesbians and their supporters talk about their lives as happy, productive members of society.
Intiman, too, has also been a part of the storytelling. In the mid-90's Angels In America reached 63,000 people from Intiman's stage. And the storytelling continues today with Dustin Lance Black's "8".
Dan Savage, writer and activist
From the Savage Love Column, It Got Better, May 11, 2011.
"When I came out to my parents in 1981ishwhateversomething, telling my mom and dad that I was gay didn't just mean telling them I liked to kissandotherstuff boys. It meant telling them I would never marry, never have children, and never be a Marine. Or at least that's what I thought I was telling them. But here we are, three short decades later, and I'm married. And I have a child. And now I can be a Marine. (Not that I want to be a Marine—well, not anymore. After seeing a pic of a shirtless Navy Seal in last week's New York Times, I want to be a Navy Seal.)"
But we have work left to do. We have our full civil equality to secure, homo- and transphobic violence to confront, bigoted lawmakers to defeat (hey there, Rick!). But the discrimination and challenges we face shouldn't prevent us from appreciating the good things. Yes, it has gotten better. That doesn't mean we can ignore the bashings and outrages and tragedies. But we shouldn't be so in love with our victimization—or so insecure about our progress—that we can't acknowledge the triumphs.."