Intiman's "Start Up Stagings" new works program devotes significant resources to commissioning, developing, and producing new works that represent our mission to champion diverse protagonists, and will continue to develop in the future at other theatres across the world.
We intentionally invest our resources in new works that champion a "higher calling," and have realistic potential for future productions. We want to have maximum impact in communities near and far with the significant investment we make in new theatrical productions.
Stu for Silverton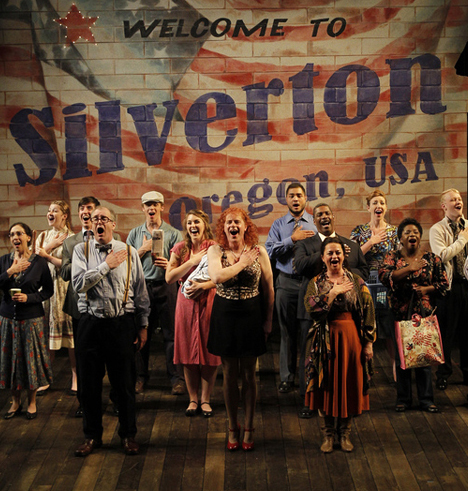 Start Up Stagings launched in 2013 when we produced Stu for Silverton, a brand new musical about America's first openly transgender mayor. Our 2013 festival production of Stu for Silverton was heralded by The Seattle Times as "groundbreaking," "wholesome," "vivaciously clever," and "one of the best of 2013."
Stu for Silverton has since been further developed at the Oregon Shakespeare Festival (2014); the NAMT "26th Annual Festival of New Musicals" in New York – a festival programmed for regional theatre, commercial, and Broadway producers to find projects to support (2014); and Theatre Latte Da in Minneapolis (2015). 
Stay tuned for exciting news about the future of Stu for Silverton!
Invest in Start Up Stagings
We believe Start Up Stagings is one of the most important ways Intiman fulfills our calling as a "theatre for the public good."
If you are passionate about empowering underrepresented writers to make their mark on the American theatre canon, please make a gift to Intiman today and note "Start Up Stagings" in the comments section.
We'll keep you up-to-date on the latest happenings with Stu for Silverton, John Baxter is a Switch Hitter, and more!