Six-Pack Series Event:
Rainbow Expansion Unit, Parts 1 & 2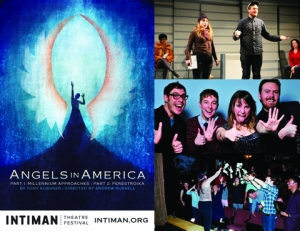 On Saturday, May 17, ultra cool kids Sarah Galvin, David Schmader, Valerie Curtis-Newton, Major Scales (aka Richard Andriessen), the singing wonders of Captain Smartypants, and other special guests came together for a stupid smart fantasia of humor and serious gayness inspired by Tony Kushner's giant play Angels in America.
Click here to read the transcript of Valerie Curtis-Newton's presentation, My Two Closets.

Velocity's Speakeasy Series is supported by Robert Stumberger.