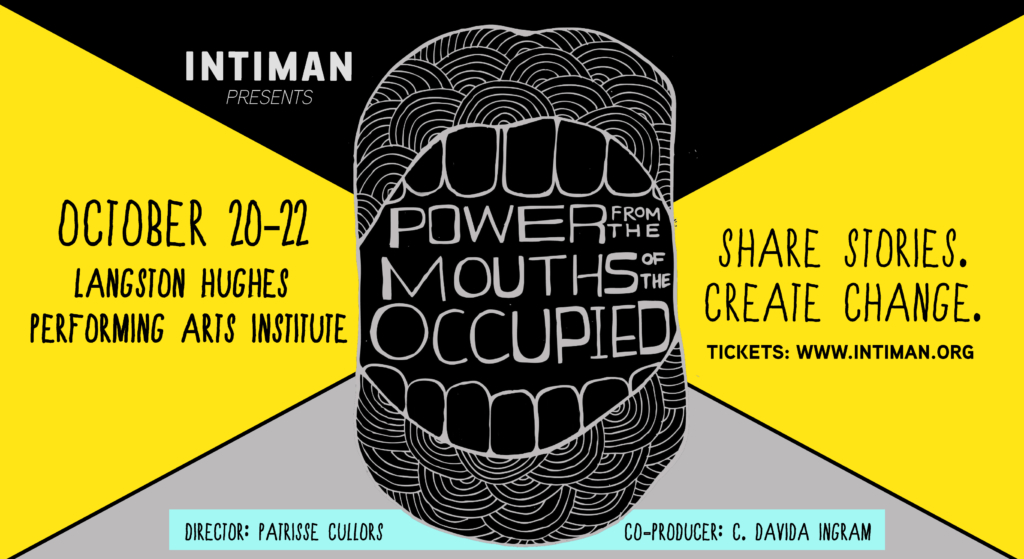 Intiman Theatre, Black Lives Matter Cofounder Patrisse Cullors and Co-Producer C. Davida Ingram presents a special community-engaged theatre event.
POWER: FROM THE MOUTHS OF THE OCCUPIED
OCTOBER 20-21 | 7:30 PM
OCTOBER 22 | 2 PM
(Special encore performance made possible by LANGSTON)


Langston Hughes Performing Arts Institute | 104 17th Ave S, Seattle, WA 98144
Cost: $5-$40 | We want to make this production accessible to our community. Pay what you can! (This is a general admission event.)  GET YOUR TICKETS HERE.

Power: From the Mouths of the Occupied features the stories of Black community members who have been impacted by state violence in a collaborative, staged show that amplifies experiences that are too often unseen and unheard. Seattle participants will tell their stories to help transform our community and create change as part of this performance. Their personal narratives will be combined with live performance, spoken word and visual media as they become part of a collection of national reflections.

The national conversation on State violence against Black communities has reached a new stage with the recurring deaths of Black people at the hands of law enforcement. Along with the growth of the Black Lives Matter movement, comes a demand for stories that create opportunities for sharing and healing.
Power provides creative space necessary for our community to heal from past harms and envision a new future together. Transform our community and join us for an evening of powerful storytelling.
POWER Cast
Marcel Baugh
Luzviminda Uzuri "Lulu" Carpenter
jah-vi Cotten-Cohia
Akilah Franklin
Monique Franklin
Hodan Hassan 
KT 
Faisal Provincial
Yirim Seck
About Patrisse Cullors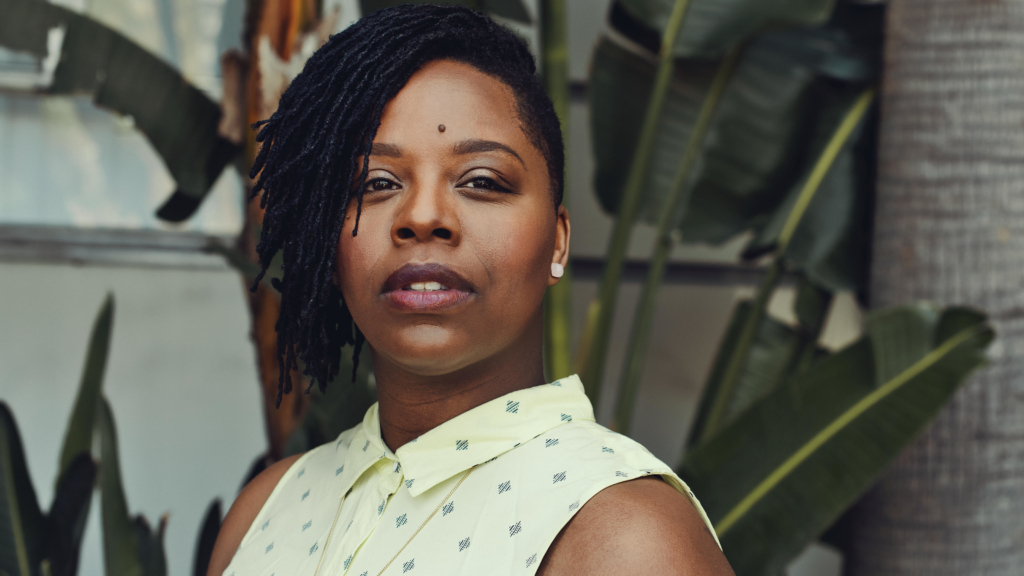 Patrisse Cullors is an artist, organizer, and freedom fighter living and working in Los Angeles, Ca. Cofounder of Black Lives Matter, she is also a performance artist, Fulbright scholar, popular public speaker, and an NAACP History Maker. She's received many awards for activism and movement building, including being named by the Los Angeles Times as a Civil Rights Leader for the 21st Century. She has produced and developed many projects that have been displayed to both local and national audiences. Power: From the Mouths of the Occupied was developed during Cullors' visiting fellowship at the Arcus Center for Social Justice and Leadership. The piece has been performed in two cities, with two different casts in Kalamazoo, Michigan and Los Angeles, Ca. www.patrissecullors.com
About C. Davida Ingram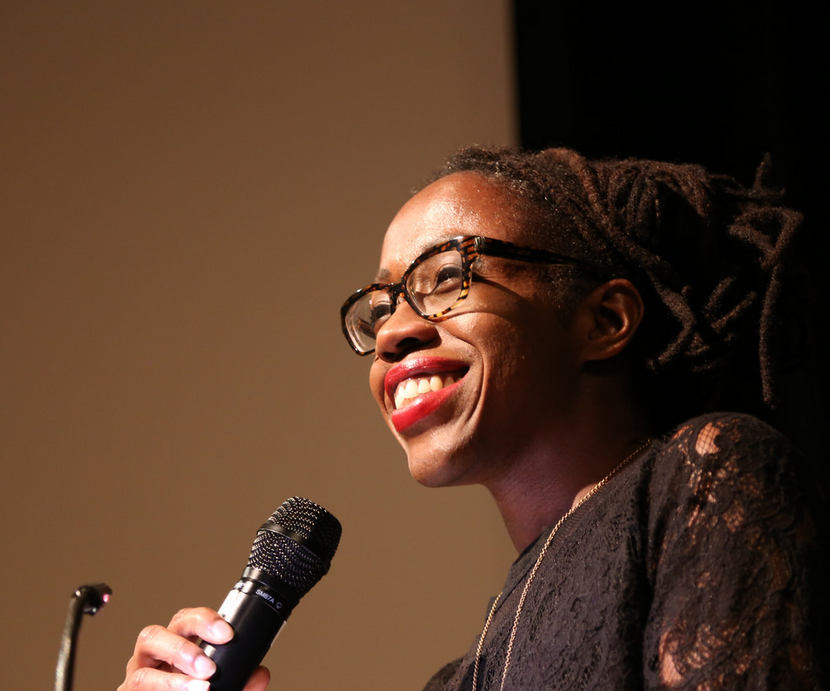 C Davida Ingram is an award-winning artist who is passionate about beauty and social justice. She is unapologetically black and uses her work to show ways to outwit white supremacy, including the dehumanizing way it shapes blackness. Ingram's impulse is to imagine tactics to get free–not defining blackness for others. With this in mind, she uses unorthodox mediums–Craigs List ads, hypnosis, drones, cell phone videos among things to reshape what is possible in her own identification with being a black queer woman. Her art has been shown at the Frye Art Museum, Northwest African American Museum, Evergreen College, Bridge Productions, Intiman Theater, Town Hall and more. Her writings have been included in Arcade, Ms blog, James Franco Review and The Stranger. Ingram received the 2014 Stranger Genius Award in Visual Arts. She is a current Kennedy Center Citizen Artist fellow and was recently voted one of the 20 most talented people in Seattle by Seattle Magazine.