2014 INTIMAN THEATRE FESTIVAL
THE ANGELS PROJECT

Presented in partnership with

Throughout summer, we're presenting a series of events that deepen our understanding of how and why Tony Kushner's award-winning masterpiece ANGELS IN AMERICA matters to us today, with some events produced by Intiman and some presented in partnership with incredible organizations like SIFF, Seattle Men's Chorus, and Washington Ensemble Theatre.
The festival culminates in our repertory productions of Angels in America, August 12 – September 21, at Cornish Playhouse at Seattle Center (formerly Intiman Playhouse).
Pacific Northwest audiences will be given the rare opportunity of seeing Millennium Approaches and Perestroika, the two parts that make up Angels in America, in alternating repertory performances featuring an incredible cast that includes Marya Sea Kaminski, Anne Allgood, and Charles Leggett.
Want to experience this epic two-part masterpiece in one day?
Buy a MARATHON PASS.

Or, buy SINGLE TICKETS to Part 1: Millennium Approaches
or Part 2: Perestroika.


Upcoming Festival Events:
NOW - SEPTEMBER 21 :: Angels in America, Parts 1 & 2
SEPTEMBER 8 & 15 :: Tiny Kushner (The 2014 Intiman Intern Showcase)
SEPTEMBER 16 :: The Normal Heart Reunion Reading
to Benefit Fred Hutchinson Cancer Research Center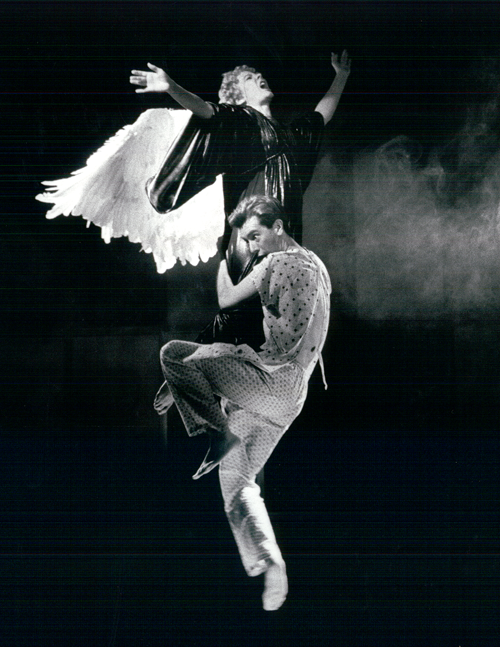 THE HISTORY
After significant campaigning, Artistic Director Warner Shook snagged the rights to produce the first regional theatre production at Intiman after Millenium Approaches won the Tony Award on Broadway in 1994. Twenty years later, his brave and masterful production still remains in the memories of those who attended.
Millennium Approaches won the 1993 Tony for Best Play and the 1993 Pulitzer Prize for Drama, and Perestroika won the 1994 Tony Award for Best Play. Intiman's production of Millennium Approaches closed the 1994 season, and Perestroika opened the 1995 season. In 2003, both plays were adapted into an Emmy Award-winning HBO miniseries directed by Mike Nichols.
Photo: Robynn Rodriguez as The Angel and Kevin Donavan as Prior Walter in Angels in America, Part Two: Perestroika. Photo by Chris Bennion
Past Festivals
2013 Summer Theatre Festival: Stu for Silverton | We Won't Pay! We Won't Pay! | Trouble in Mind | Lysistrata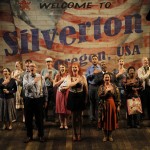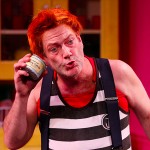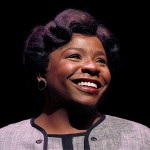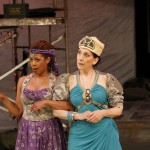 2012 Summer Theatre Festival: Dirty Story | Miracle! | Hedda Gabler | Romeo & Juliet