Intiman Theatre welcomes U.S. veterans and U.S. military personnel, spouses and children.
We are proud to welcome our military community to Intiman. Veterans and military personnel and their family members  are entitled to a special discount: our Inti-Fresh Pass, a deeply discounted festival pass (35-50% off) for our 2015 festival.
Stay tuned for more information when our festival passes go on sale Thursday, March 26.
Discounted tickets are based on availability on any given date.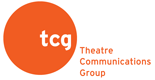 Blue Star Theatres is a program of Blue Star Families and Theatre Communication Group, with support from the MetLife Foundation.