2016 Festival |

Emerging Artist Showcase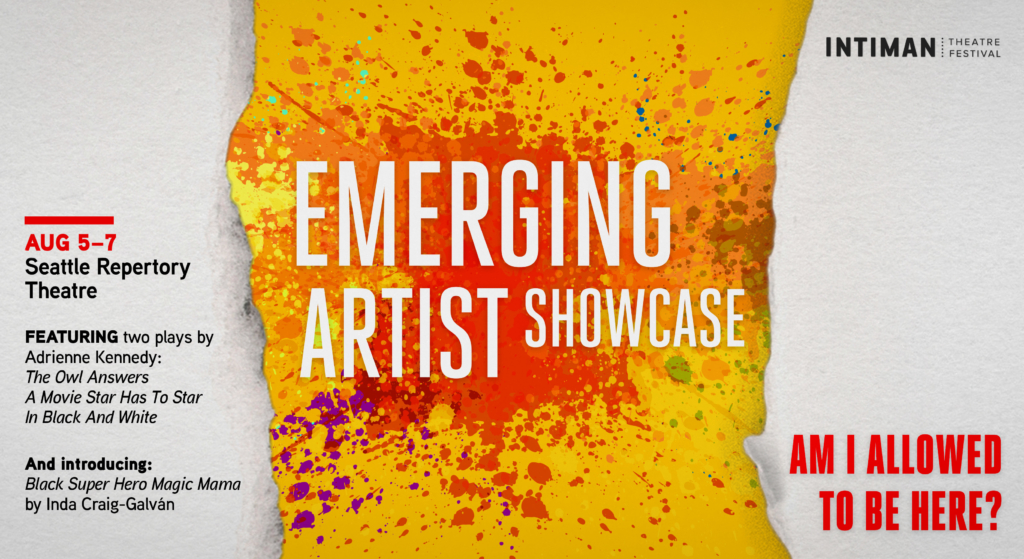 Emerging Artist Showcase
Leo K. Theatre at Seattle Repertory Theatre | Directions
Free to the public
Friday, August 5 | 7:30 pm (Doors open at 7 pm)
Saturday, August 6 | 7:30 pm (Doors open at 7 pm)
Sunday, August 7 | 1 pm (Doors open at 12:30 pm)
ONLINE RESERVATIONS ARE CLOSED!
We will have limited seating available at the door.
 
Each performance features two plays by Adrienne Kennedy:
The Owl Answers
A Movie Star Has To Star In Black And White
And introducing
Black Super Hero Magic Mama
by Emerging Artist Inda Craig-Galván
A major part of the work we do every year at Intiman Theatre is our unique Emerging Artist Program, which focuses on empowering a wide variety of artists from our community to become leaders within the professional theatre sector.
The best part? Over the course of six weeks this group of almost 30 artists works to create a Showcase Production to share with industry professionals and the general public. We can guarantee that this year's Showcase Production will be a moving, stirring, and uplifting evening of theatre.
This year's Showcase Production will feature two short plays by major American playwright Adrienne Kennedy – plus a new play by an emerging writer. The showcase is free and open to the public but seating is limited. Purchase a Festival Pass and we'll send you an invitation to reserve your spot first.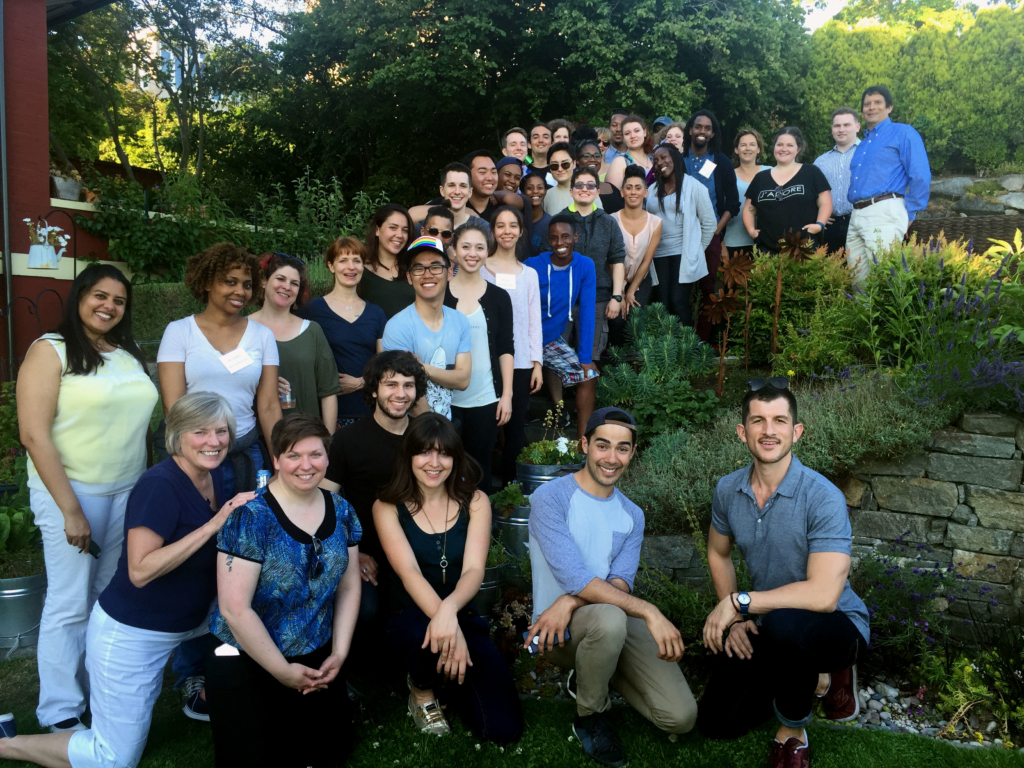 Our 2016 Emerging Artists and Intiman Staff
In addition to co-curating our 2016 Festival, Intiman Theatre's Producing Artistic Director Andrew Russell will work closely as one of the primary educators and mentors to this cohort of artists and will guide the Showcase Production.
"I am so proud of our Emerging Artist Program which really puts our mission to work," said Russell. "We have over 200 applicants this year and the talent is incredible — we are seeing a mix of artists, activists, and community-engaged creators who are going to play a critical role in making Seattle an equitable place to live in the future…plus, this Showcase Production is going to make for a strong night at the theatre."
With a career spanning more than four decades, Adrienne Kennedy's work examines America's identity in relation to gender and race. Kennedy's work, which includes Funnyhouse of a Negro, Owl and The Ohio State Murders, continues to be relevant to audiences today and show us where we've come from and how far we still have to go.
"If you want to do something, you have to do something."

—  Lorraine Hansberry, American playwright