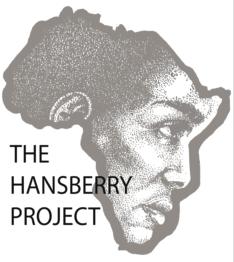 June 25, 2013
Intiman Theatre today announced its partnership with The Hansberry Project – a program aimed at connecting the work ofAfrican American theatre artists with a diverse audience. These entities have partnered to create a community discussion around Intiman's upcoming production of Trouble in Mind by Alice Childress, and directed by Hansberry Artistic Director Valerie Curtis-Newton. The two organizations will co-host a collection of events over the course of Intiman Theatre's Festival, beginning with the Hansberry Project's "Legends Award Recognition Toast" honoring Black Arts West and the Paul Robeson Theatre for their contributions to Seattle's rich theatre history at the July 17 opening night of Trouble in Mind.
This will be the second formal collaboration between The Hansberry Project and Intiman Theatre, the first being Intiman's 2010 production of Ruined, the Pulitzer Prize-winning play about a group of women in a brothel in the modern-day Republic of Congo. Andrew Russell, Intiman's Producing Artistic Director, is no stranger to Curtis-Newton, or to the Hansberry Project; he previously served as Intiman's Associate Producer since 2009. "With Ruined," Russell said "we had the focus turned internationally with a conversation created around the lives of women in the Congo. With Trouble In Mind, the lens is turned back on us: how do we talk about race, onstage and off? How do we confront or deny our shared history?"
The aim of these organizations is purely to bridge a gap between history and present day providing a connection for traditional and new theatre audiences. "This play and partnership fit perfectly into both of our respective missions," Intiman's Business Director Evan Tucker explained. "Intiman could do the play without Hansberry, Hansberry could host the conversation without Intiman–but it's the intersection of our audiences that we hope to find."
The chosen honorees for the July 17 event were a natural fit for this collaboration. "We approached Intiman about taking time to shine a light on Seattle's own forgotten theatre legacy," Curtis-Newton commented. "Black Arts West and The Paul Robeson Theatre came immediately to mind. When Black theatre in Seattle was really in its heyday in the 1970's and 1980's, Black Arts West and The Paul Robeson Theatre were at the center of it all."
Intiman produces plays that are relevant to our time and as diverse as the community in which we live. This summer, Intiman lives up to its mission with a cast and creative team that is as diverse as it gets—a mix of half men, half women, and untraditional casting throughout. Trouble In Mind is the launching pad this summer for a conversation about race, bringing Intiman's audiences and the Hansberry Project together to ask each other what have we been in the past, and what are we now.
This summer's events include:
July 17, 2013
"Legends Award Recognition Toast"
7pm, Intiman Lobby (free for Trouble In Mind ticketholders)
The Hansberry Project will curate a moment in recognition and celebration of Seattle's rich History of African American Theatre by honoring Black Arts West and The Paul Robeson Theatre. They will be acknowledged from the stage and will be presented with the Legends Award at a pre-show champagne toast.
July 27, 2013
"Diversity in the Arts: 21st Century Challenge"
co-hosted by the Central District Forum for Art and Ideas
Post-Show, approx. 5:30pm, Cornish Rehearsal Studio at Seattle Center (formerly Intiman Theatre)
The Hansberry Project will host a conversation with several of Seattle's leading producers and presenters about the challenges and opportunities of presenting diverse work. Moderated by Curtis-Newton, the discussion will ask Seattle producers, "If you were a performer of color coming to Seattle to make a life for yourself, what would be your experience?" Using the personal as a pathway to the universal, discussion points will focus on: How you define diverse work? What role does diverse work play in the mission of your organization/venue? How do you identify artists? Is there anything different about marketing this work? What is the reaction of your "regular" audience to this work? Does producing this work lead to deeper relationships with the diverse communities in the area? Is there a difference between accessibility and diversity?
About The Hansberry Project
The Hansberry Project is a professional theatre laboratory created to present the work of black theatre artists to as broad and diverse and audience as possible. HP is committed to building a community in which the voices of black theatre artists – artfully expressing their observations, investigations, hopes and dreams – are an integral part of a rich, full-throated civic conversation. For more information about the Hansberry Project visit www.hansberryproject.org.