INTERVIEW WITH TIMOTHY PIGGEE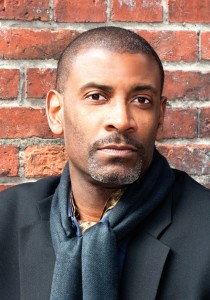 Roles: Lord Capulet in Romeo and Juliet, GLoria Blaze in Miracle!, and Judge Brack in Hedda Gabler.
WHEN YOU WERE FIRST APPROACHED TO BE A PART OF THIS PROJECT, WHAT WENT THROUGH YOUR HEAD?
I was terribly excited; it seemed like a very interesting prospect. It also seems terribly insane at the same time, and I'm attracted by risk.
WHAT EXCITES YOU ABOUT THIS NEW MODEL, THIS NEW WAY OF GOING FORWARD FOR INTIMAN?
I think the unpredictability of it is what makes it so fun. I've done rep before, but this is the first time I've ever seen three projects rehearsed at the same time instead of in sequence.
YOU'VE WORKED WITH INTIMAN SEVERAL TIMES IN THE PAST, DOES THE ENERGY IN ROOM FEEL DIFFERENT THIS TIME AROUND?
The energy feels very different to me. Very different. I'm trying to find the vernacular to describe an institution that had been pretty well ensconced in terms of the machinery, the day-to-day machinations of how the company operates, and essentially the factory aspect of it. And in this instance, a lot of it is figuring out things day by day.  I think the perimeters are well established, and nobody does rep like this, so obviously things are going to come up. They are going to require you to look at things from a different perspective that you are not used to.
AS FAR AS ROLES GO, DO YOU HAVE A FAVORITE ONE FOR THIS FESTIVAL?
If you ask me today, in this moment, it's probably Lord Capulet. I think that any hallmark of a great work of art always reveals itself in you, and a number of years ago I did a five- person Romeo and Juliet where I played Capulet, Friar Laurence, Mercutio, and Balthazar all at the same time. It's interesting to go back and look at this character and his relationship to the society that he lives in, and with his family. Especially his child, his one and only child, and how short-sighted he can be. It's pretty fun.
ARE THERE PEOPLE ON THE TEAM WHO YOU ARE EXCITED TO WORK WITH AGAIN?
Allen Fitzpatrick and I are sort of the old salt, and then there's this great generation of new artists whose talents I've admired for years and I've never had a chance to work with, so that is great. The other thing that is really knocking my socks off is being on faculty at Cornish –  I'm working with Carol Roscoe and Marya Sea Kaminski so we're colleagues –  but there is also a number of Cornish interns, and it's a really gratifying and edifying experience to be in a rehearsal situation with a student and watching how they've grown in their process.
ARTISTICALLY, HOW DOES THIS PUSH YOU OUT OF YOUR COMFORT ZONE?
It's pushing just about every button I have, which is a good thing, to get out of your comfort zone a little bit. Just in terms of a show like Miracle!, playing an aging drag queen, is so far from my own experience. Dan likes to work really, really, quickly, and I tend to like to move a little bit slower, I have to say to myself, "I know what I'm doing here, I know what I'm doing here," but it's just a drive-by with him, and it's scary, and I worry, and I may be tired, but I'm never bored.
Also, I've directed Hedda Gabler before, so it's interesting coming in with another director's point of view, especially about that character. It's fascinating to hear Andrew's ideas about it, and it's like "oh wow, I actually hadn't thought of that – and that might make it really interesting."