Box Office FAQs
What are box office hours?
Due to our producing in new venues, festival-style this season, we do not have in-person box office hours at the Cornish Playhouse. The box office will be open 1 hour before performances at our various venues throughout 2016.
You can always feel free to leave a message at (206) 315-5838 or send us an email, and we will reply within 1-2 business days.
Where is Stick Fly being performed?
We are proud to produce Stick Fly at Langston Hughes Performing Arts Institute in partnership with the Office of Arts & Culture. This iconic venue is part of Seattle's new Historic Central Area Arts and Cultural District and serves as an incubator for Black culture and art.
Are discount or rush tickets available for the 2016 festival?
Yes! We offer $20 tickets to all 2016 festival shows for everyone! No discount code required AND no fees!
This includes:
Educators and students
Government and nonprofit employees
Retail and restaurant/service industry employees
Working artists and arts administrators
Active duty / retired / reserve military
To purchase your $20 ticket online in advance, please refer to our ticket page to find your appropriate code and apply at checkout. (No processing fee!)
Or, you can buy your $20 ticket with cash day-of-show (no fee!) – just show up at the Box Office one hour prior to performance, buy your ticket, and enjoy the show.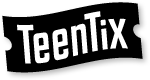 As a proud member of TeenTix, Intiman also offers $5 day-of-show, cash-only rush tickets to participating teens. Learn more at teentix.org.
Are you offering any ASL performances?
We are happy to provide this service to our patrons and the community. Our currently scheduled ASL performances for the 2016 Festival are as follows:
Be sure to purchase your seat in the green seating section to ensure smooth sightlines to both the interpreters and the performers on stage. All tickets in this section are $20.
Do you offer a group discount?
Yes, we will offer a discount on single tickets for groups of 8 or more. Please email the Intiman Box Office or call (206) 315-5838 for more information.
What is your refund / exchange policy?
Festival Passholders receive unlimited complimentary ticket exchanges, so you can reschedule for another performance up to 48 hours before your ticketed performance.
Exchanges for a higher-priced performance or section will be charged the difference. Exchanges for a lower-priced performance or section will be considered a donation, or can be applied to additional ticket purchases in the same transaction.
Non-Festival Pass tickets may not be exchanged. All ticket sales are final, no refunds. Tickets and ticket vouchers are non-transferable and resale is prohibited.
If you are unable to use your ticket, please contact the Intiman box office at (206) 315-5838 to donate your ticket before the scheduled show. The total ticket value is tax-deductible to the extent permitted by law.
Please check your ticket carefully for the correct date, time, and production.