Box Office FAQs
What are box office hours?
The box office for single tickets to HIR by Taylor Mac is open;
Thursdays – Saturdays   2 – 7:30pm, and
One hour prior to all scheduled performances.
The phone number is (206) 938-0339.
Intiman's box office for season passes and single tickets will open in January, 2018.
Are discount or rush tickets available?
Yes! We offer $20 tickets to all mainstage productions for everyone! No discount code required AND no fees! You can buy single tickets online starting May 1, 2017
This includes:
Educators and students
Government and nonprofit employees
Retail and restaurant/service industry employees
Working artists and arts administrators
Active duty / retired / reserve military
Or, you can buy your $20 ticket with cash day-of-show – just come to the Box Office one hour prior to performance, buy your ticket, and enjoy the show.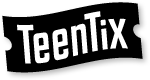 As a proud member of TeenTix, Intiman also offers $5 day-of-show, cash-only rush tickets to participating teens. Learn more at teentix.org.
Do you offer a group discount?
Yes, we offer a discount on single tickets for groups of 8 or more. Please email the Intiman Box Office or call (206) 315-5838 for more information.
What is your refund / exchange policy?
Passholders receive unlimited complimentary ticket exchanges, so you can reschedule for another performance up to 48 hours before your ticketed performance.
Exchanges for a higher-priced performance or section will be charged the difference. Exchanges for a lower-priced performance or section will be considered a donation, or can be applied to additional ticket purchases in the same transaction.
Non-Festival Pass tickets may not be exchanged. All ticket sales are final, no refunds. Tickets and ticket vouchers are non-transferable and resale is prohibited.
If you are unable to use your ticket, please contact the Intiman box office at (206) 315-5838 to donate your ticket before the scheduled show. The total ticket value is tax-deductible to the extent permitted by law.
Please check your ticket carefully for the correct date, time, and production.