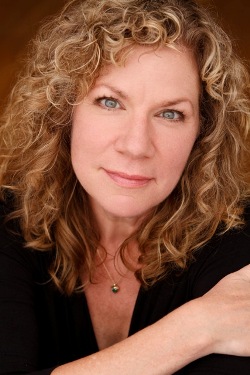 After a successful Broadway career, Anne Allgood moved to Seattle in the late 1990s and quickly became a regular on the local theatre scene, most recently starring as Mary, Queen of Scots in Mary Stuart (ACT Theatre), Mrs. Paroo in The Music Man (5th Avenue Theatre), and Berthe in Boeing Boeing (Seattle Repertory Theatre). She's no stranger to the Intiman stage, either: Anne played the Queen in Cymbeline.
Anne will portray Hannah Pitt, a devout Mormon from Salt Lake City who abruptly moves to New York to help her son, Joe, and his wife, Harper, after Joe makes a startling drunken confession on the phone one night.
Fun Fact: Anne's family wrapped a vacuum cleaner hose around the Christmas tree every year to keep the cat from climbing it.
How did you first encounter Angels in America?
I saw Angels in America on Broadway when it first opened. I was absolutely enthralled by Millennium Approaches, and then waited a few YEARS (!) to see Perestroika (with most, if not all, of the same cast – it was like a reunion with old friends at that point!). I also own the HBO DVD….but I may not watch it more than once (or maybe twice) from now until after we close the Intiman run.
What's the most challenging role you've tackled?
I have been lucky to have had many challenging roles!  As a "character actor," I often find myself in roles which are a 'stretch' for me – and I love that.  Each one gives me the opportunity to learn something new, to paint with different colors, to step outside my comfort zone. I especially loved playing Mary in Mary Stuart for ACT Theatre, and the Queen in Cymbeline for Intiman (gee, both of them are queens! but VERY different!).
What do you love to do in Seattle?
I love to go to the University District farmer's market. I walk home with all my treats and then open up a bunch of cookbooks and figure out how I'm going to cook them. This is just ONE of MANY things I love about living here! I also love just walking around my neighborhood, or even sitting in my backyard. I lived in New York City for a lot of years, and the novelty of having an actual yard (with actual fruit trees!) may never wear off…