Intiman Theatre Receives $500,000 Gift from Raynier Institute & Foundation
Three years of festival model demonstrate renewed artistic and organizational health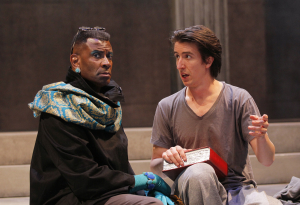 SEATTLE – April 23, 2015 – As Intiman Theatre prepares for its fourth annual festival since re-opening in 2012, the organization announced today a $500,000 gift from the Raynier Institute & Foundation to recognize last year's festival, The Angels Project, and build a foundation for the Craig G. Campbell Fund, Intiman's Board-restricted reserve dedicated to long-term sustainability.
It is the largest gift Intiman has received since introducing the festival model, and the most recent milestone in a string of positive developments for Intiman – a testimony to the organization's fiscal discipline and artistic success.
Intiman also recently renewed its agreement with Seattle Center, and the theatre is on track to be debt-free by the end of 2017. Intiman has retired 50 percent of its million-dollar, pre-festival debt, without incurring any additional debt, and while continuing to pay artist and technician wages at or above pre-festival levels.
Meanwhile, Intiman's annual festival has evolved into a multi-month series of programs exploring socially relevant issues that reflect Seattle's diverse community. In the past three years, Intiman has produced 10 mainstage productions (including two new play commissions, Miracle! and Stu for Silverton); employed more than 200 artistic professionals during the otherwise "dark" summer theatre season; and trained more than 50 interns to become part of Seattle's professional theatre community.
"We are honored to give support and be a part of Intiman's life in the city of Seattle," said Raynier Foundation Board member Brad Trenary.
The Foundation is eager to recognize Intiman's great history and acknowledge the loyalty and generous efforts of its board, staff, and patrons in recognizing the power of great theater in a community. We are confident that Intiman's future will continue to produce emotionally gripping, thought-provoking theater that builds real community and encourages reflection."
"We are tremendously grateful for this extraordinary gift from Raynier Foundation, and for their belief in our mission and confidence in our long-term future," said Board President Cynthia Huffman.
Thanks to their support, and the support of all those who have given to Intiman, we will continue to produce innovative, socially relevant theatre for years to come."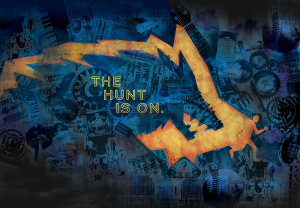 Intiman's 2015 festival, The Hunt Is On, will explore how communities treat those living on the fringe of society, featuring Tennessee Williams' Orpheus Descending, Lillian Hellman's The Children's Hour, and a new play inspired by a true Seattle story, John Baxter is a Switch Hitter.
"I am exceptionally proud of the theatrical work Intiman has created over the past three years," said Producing Artistic Director Andrew Russell, "and equally proud of the fiscal discipline behind it.
With a strong financial foundation and the freedom to adapt our programming every year to better meet the needs of our community, I'm confident Intiman will serve Seattle for years to come as a theatre for the public good."
This positive momentum has empowered Intiman to strengthen its artistic and fiscal foundation in several ways, including:
Creation of the Craig G. Campbell Fund, a Board-restricted reserve dedicated to ensuring Intiman's long-term sustainability.
Expansion and addition of critical year-round staff positions, including Artistic Producer Jennifer Zeyl and Director of Development & Communications Christine Bateman.
Implementation of new artistic initiatives like the Emerging Artist and Director's Lab programs.
---
Contact:
Christine Bateman, Director of Development & Communications
christine@intiman.org | (206) 726-5104
Pictured: Timothy McCuen Piggee and Adam Standley in Angels in America, Part 2: Perestroika (2014). Photo by Chris Bennion.
2015 Festival illustration by Shannon Erickson Loys.